Crane Master Controller
Number of Steps:
7-0-7
Number of Contacts:
24 Maximum
Master Controller for Industrial Cranes
Universal Master Controller also available.
Anand Master Controllers are designed from the ground up for harsh Industrial Use.
Many Different models are available
Small
Medium
Big
Working principle of Master Controller
Master controller are used for remote operation of equipment like EOT cranes & rolling mills drives etc. The enclosure of the controller confirms to I.P 54 degrees of proteciton, making it dust proof.It has upto 6 notches either side with maximum 24 contacts as per desired sequence.Controller are provided with spring & Dead man's handle arrangement. They are compact upt o 4-4 steps.Suitable for Hoist-Grab,Cross Travel,Long Travel.Upto 16 contactsper motion with spring return arrangement is provided.
1) Long Life:- Millions of operations are possible without significant wear to cams and contacts which are rated for 40amps at 500 V.A.C.
2) Simple Maintenance: Maintenance is simplified through the use of individual interchangable contact blocks. Contact tips can be easily inspected without removing the block or disturbing connenctinos. When contacts are worn,only fixed and cmoving contacts can be replaced by removing only one screw.The remaining contact blocks and circuits are undisturbed.
3) Wide electrical clearance:- The design of contact block provides generous electrical creepage and clearance,preventing arcing between contact blocks or to ground. Heavy duty terminal screws are located for convenience and ease of wiring.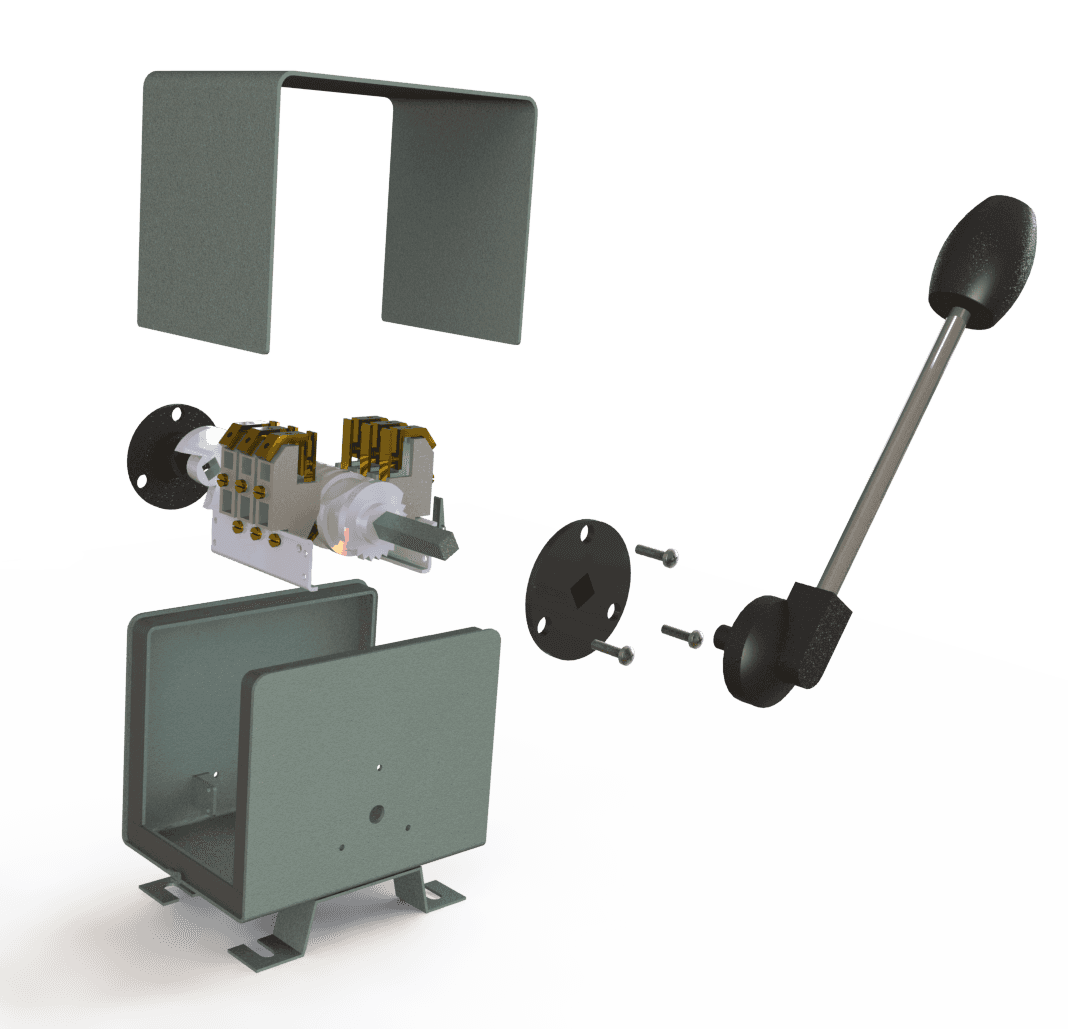 Anand Universal Master Controller.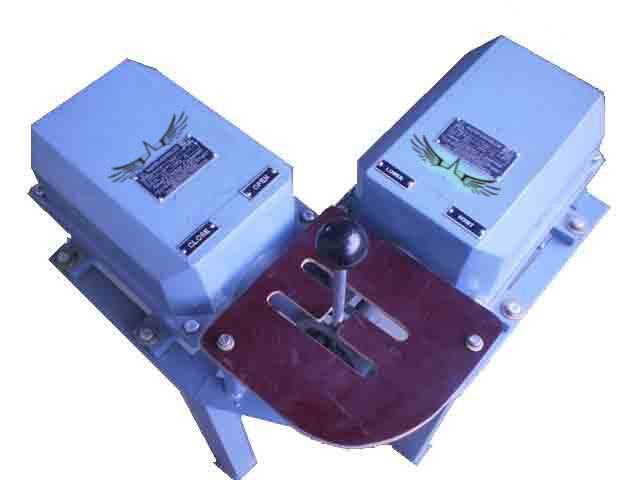 Anand Master Controller Technical Data Specifications
| | | |
| --- | --- | --- |
| | | |
| Body Material | | Sheet Steel / Aluminium Die Cast |
| Protection Degree | | IP-44 / IP-54 Conforming to IS-13947(Part-1)1993 |
| Mounting Position | | Horizontal / Vertical |
| Contact Material | | Silver Cadmium |
| Rated Voltage Insulation | | 500 VAC |
| Thermal Test Current | | 10Amps |
| Cable Entries | | 2x20,2x26 Standard Conduit |
| Frequency of Operation | | 1000 Switching per hour. |
| Contacts | | Single/Double Break |
| Number of Contacts | | 24 Maximum |
| Number of Steps | | 7-0-7 maximum |
| Optional | | Spring Return/Deadman's Handle arrangement |