Counter Weight Gravity Limit Switch
Gravity Limit Switch for Industrial Cranes & Hoists Machinery.
Reliably Prevent Over Hoisting with Anand Limit Switches.
Sheet Metal & Aluminium Die Cast Enclosures available.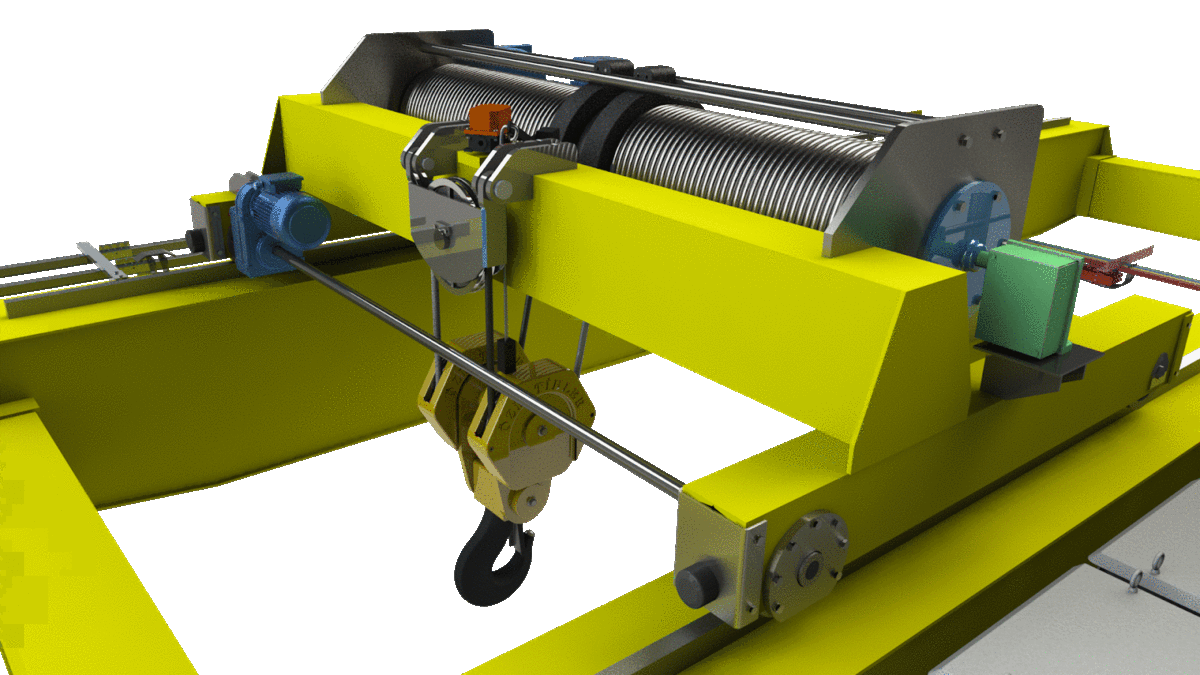 ANAND Gravity Limit Switches are designed from the ground up for harsh Industrial Use.
Many Different models are available
CWLS/1/SH/1 1 way,Contacts-1no
CWLS/1/SH/2 1 way,Contacts-2nos
*CURRENT RATINGS 10Amps,40Amps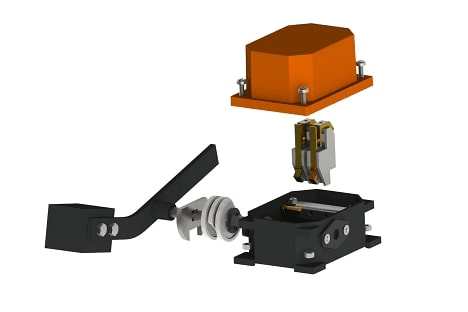 Working principle of Counter weight limit switch
At the center of the lever a Shaft is present with attached Coaxial cams .The lever shaft and cams , all rotate simultaneously at the same angle.
These cams are responsible for changing the state of electrical contacts position, placed inside the limit switch enclosure. Electrical Output wire is fed to crane control panel.
The suspended weight is directly connected to the hoist wire rope (as shown in Above Animation ) at the predetermined point where it prevents the hoist from reaching the upper block and rope drum.

Suspended weight is a little heavier than the counter weight ,so due to gravity effect suspended weight wire become stiff and it makes counter weight lift upward.During normal operation the limit switch normally remains closed.A gravity limit Switch will not have a spring return mechanism .

Gravity limit switch operates when the hoist reaches its predetermined point. In this condition the suspended weight rests on the surface of the hoist and suspended weight wire sags and counter weight changes the position and electrical contactor cut off power to stop the hoist motor.

Gravity limit switches can be used parallelly with rotary limit switch in a vertical type motion such as hoisting .

If the rotary limit switch fails to activate at the correct number of turns, the gravity limit switch will be operated to provide an emergency stop .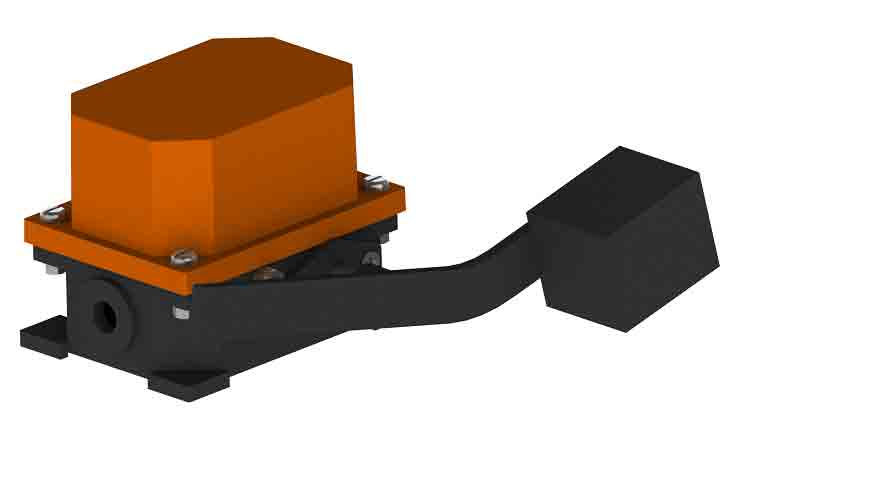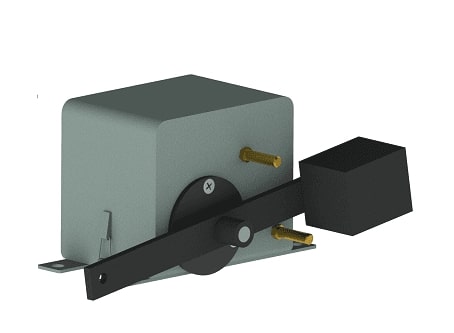 Product List of Gravity Limit Switch
| Sr. no. | Product Name | Description | Part Number | Images |
| --- | --- | --- | --- | --- |
| 1 | GRAVITY LIMIT SWITCH 1 WAY 4C IP41 | ONE WAY WEIGHT OPERATED LIMIT SWITCH,04 CONTACT | CWLS/1/SH/4/41 | |
| 2 | GRAVITY LIMIT SWITCH 1 WAY 2C 40 Amps IP55 | ONE WAY WEIGHT OPERATED LIMIT SWITCH,40 Amps,02 CONTACT | CWLS/1/SH/2/55 | |
| 3 | GRAVITY LIMIT SWITCH 1 WAY 4C 40 Amps IP55 | ONE WAY WEIGHT OPERATED LIMIT SWITCH,40 Amps,04 CONTACT | CWLS/1/SH/4/55 | |
| 4 | GRAVITY LIMIT SWITCH 1 WAY 2C 10A IP55 | ONE WAY WEIGHT OPERATED LIMIT SWITCH,10 Amps,02 CONTACT | SCWLS/1/SH/2/55 | |
| 5 | GRAVITY LIMIT SWITCH 1 WAY 2C IP41 | ONE WAY WEIGHT OPERATED LIMIT SWITCH,02 CONTACT | CWLS/1/SH/2/41 | |
| 6 | CROSS BAR LIMIT SWITCH 1 speed | Cross Bar Limit Switch for Single Speed Motor Control 3 Position with mechnical interlock IP65 | LSR 2S | |
| 7 | CROSS BAR LIMIT SWITCH 2 speed | Cross Bar Limit Switch for Two Speed Motor Control 3 Position with mechnical interlock | LSR 22D | |
Anand Gravity Limit switch Technical Data Specifications
| | | |
| --- | --- | --- |
| | | |
| Body | | Cast Iron / Cast Aluminum main casing with cover |
| Protection Degree | | IP54/IP41:Dust ingress and protect against low pressure water jet from any direction. |
| Cable Entries | | 2, 3/4" Conduit |
| Continuous Current | | 40 Amp |
| Max No. Contacts | | 2 [1NO 1NC] 2NO or 2NC |
| Rated Voltage Insulation | | 500 VAC. |
| Thermal Test Current | | 10Amps |
| Wire Connection | | Screw Terminal |
| Mode of Operation | | 1 Way Self Resetting |