Electro Hydraulic Thruster brake
Thruster Brake Manufacturer in India
Thruster Brake is used to halt the movement of a moving crane machinery by applying a braking force to the shaft connected to an electric motor.
Download Catalog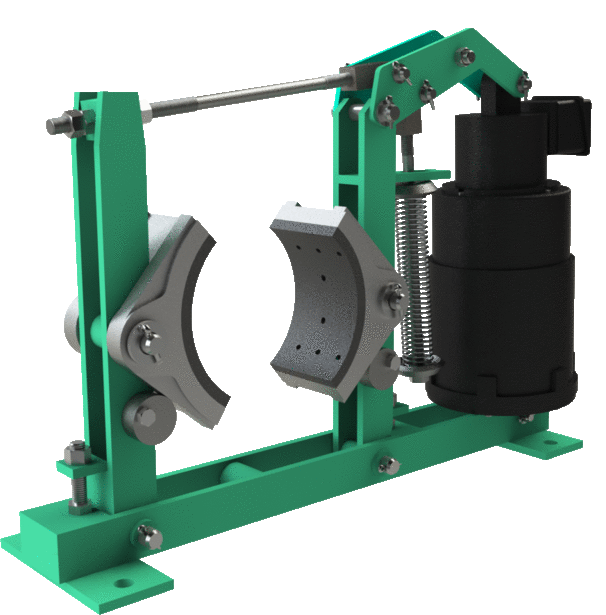 ---
Crane thruster brake


Manufactured for Strength & Reliability

Anand crane thruster brake are designed for self-centering,Automatic wear compensation.By absorption the energy from a moving system,Anand Crane Thruster brakes slow or stop a moving hoist of crane by means of friction.A spring provides energy for Brakes Shoes to press against the drum of a rotating equipment to stop its rotation.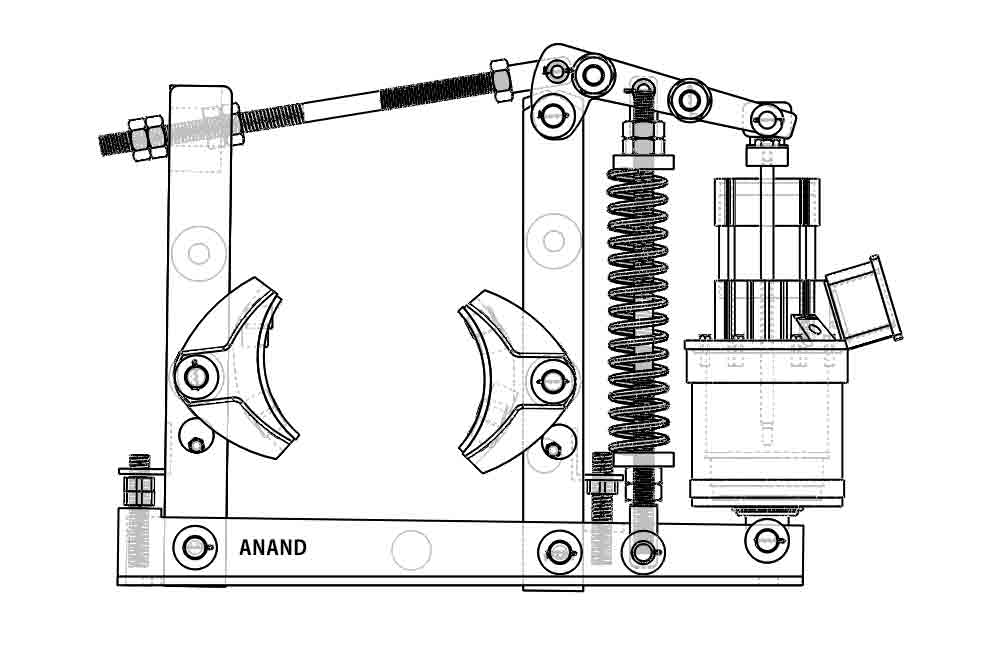 self-centering of brake levers
Achieve virtually any design and layout from within the one template.
Automatic wear compensator
We strive to figure out ways to help your business grow through all platforms.
Stainless steel pins and spindles
Find what you need in one template and combine features at will.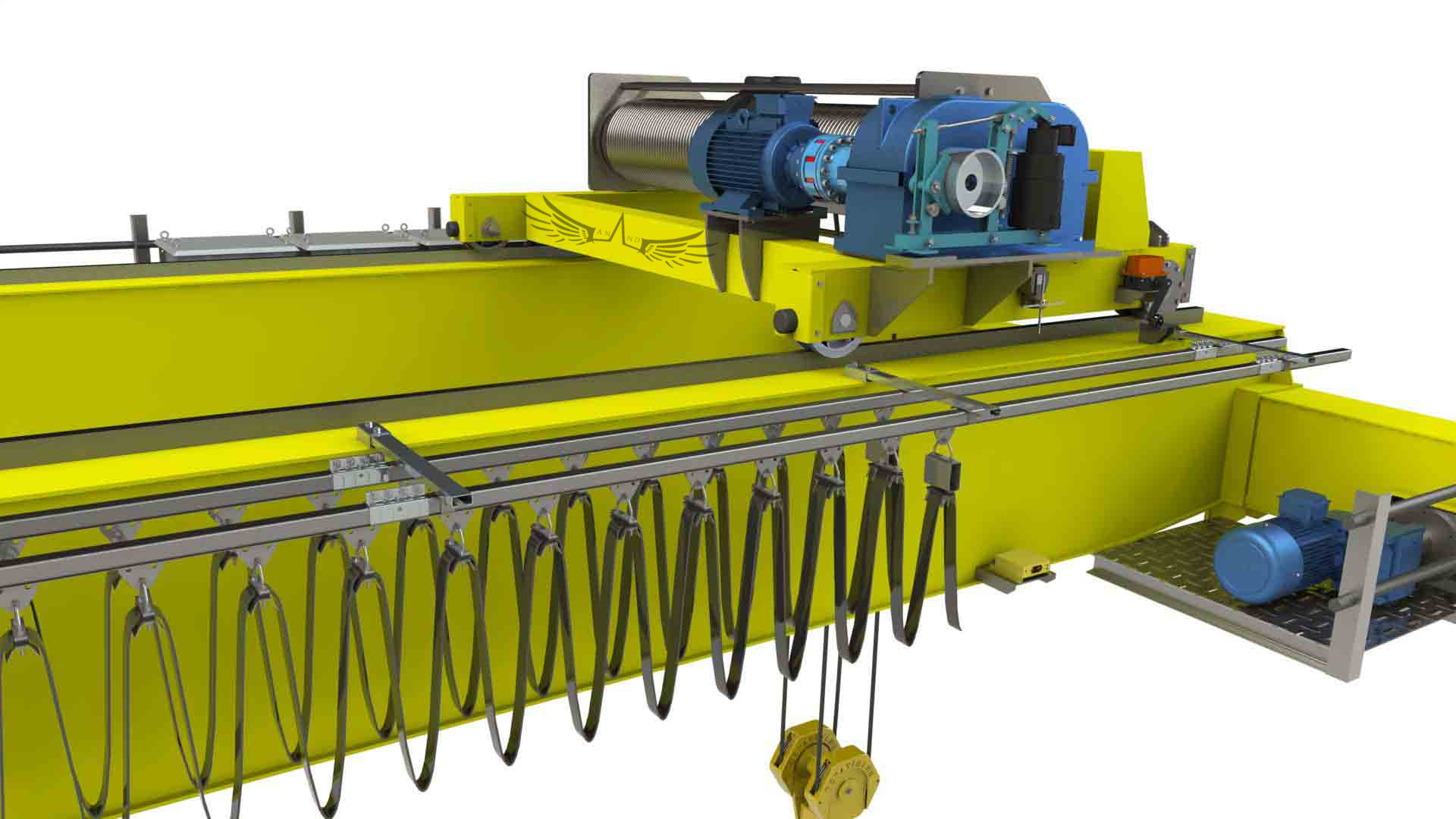 Built for the harshest of environments
Thruster Brakes for any
Crane
Enchanced Thruster Design along with robust steel frame & cast iron brake shoes
Select from 18-295 Kgs of Thrust:
A Three phase electric motor's shaft is connected to an impeller within a hydraulic cylinder filled with transformer oil. Oil seals are used to prevent the transformer oil from leaking where the motor shaft enters the hydraulic cylinder.When electric power is applied to the motor, the impeller spins at the rpm of the motor and creates a hydraulic pressure on the internal walls of the cylinder.This pressure causes the tie rods to thrust upwards opposing the external spring and causing the brake arms to move and release the shaft.
Steel Compression Spring
This steel spring is pre compressed during the installation of the thruster brake to constantly apply a force on the motor shaft through the brake shoe pads.The carefully chosen material ,pitch,diameter & number of active coils give the constant braking force required for a particular motor on the crane or elevator. When 3 phase electric power is applied to the thruster , crank lever moves upwards and releases the brake shoes which frees the motor drum. When electric power is removed from the thruster,crank lever comes down due to loss of thrust & with the force of the loaded spring and brake shoe pads now apply pressure to the rotating shaft.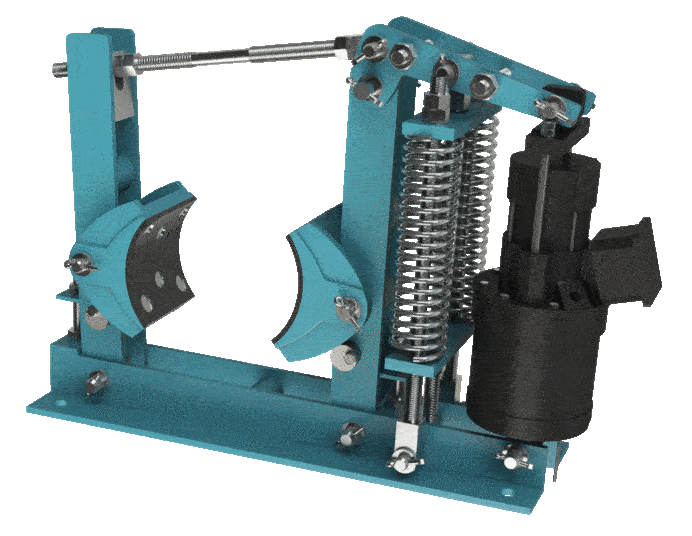 Heavy Duty Brake Shoes
An asbestos brake pads are used on the steel brake shoes to absorb the heat generated due to the friction of the shaft with the linings.The asbestos brake linings are riveted to the brake shoes and get worn off over time.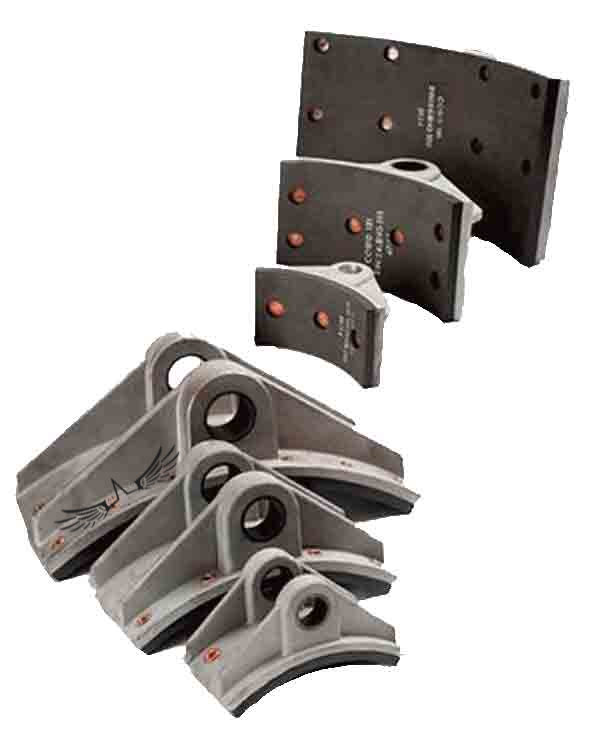 Checkout out other types of Brakes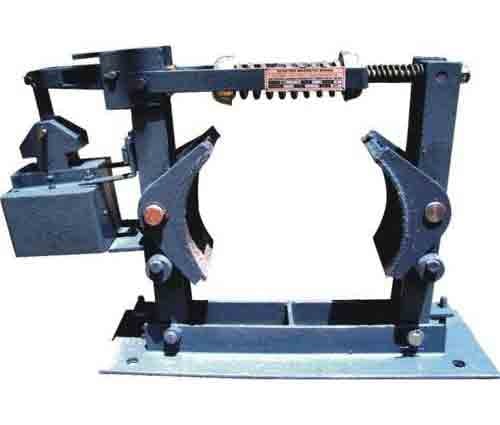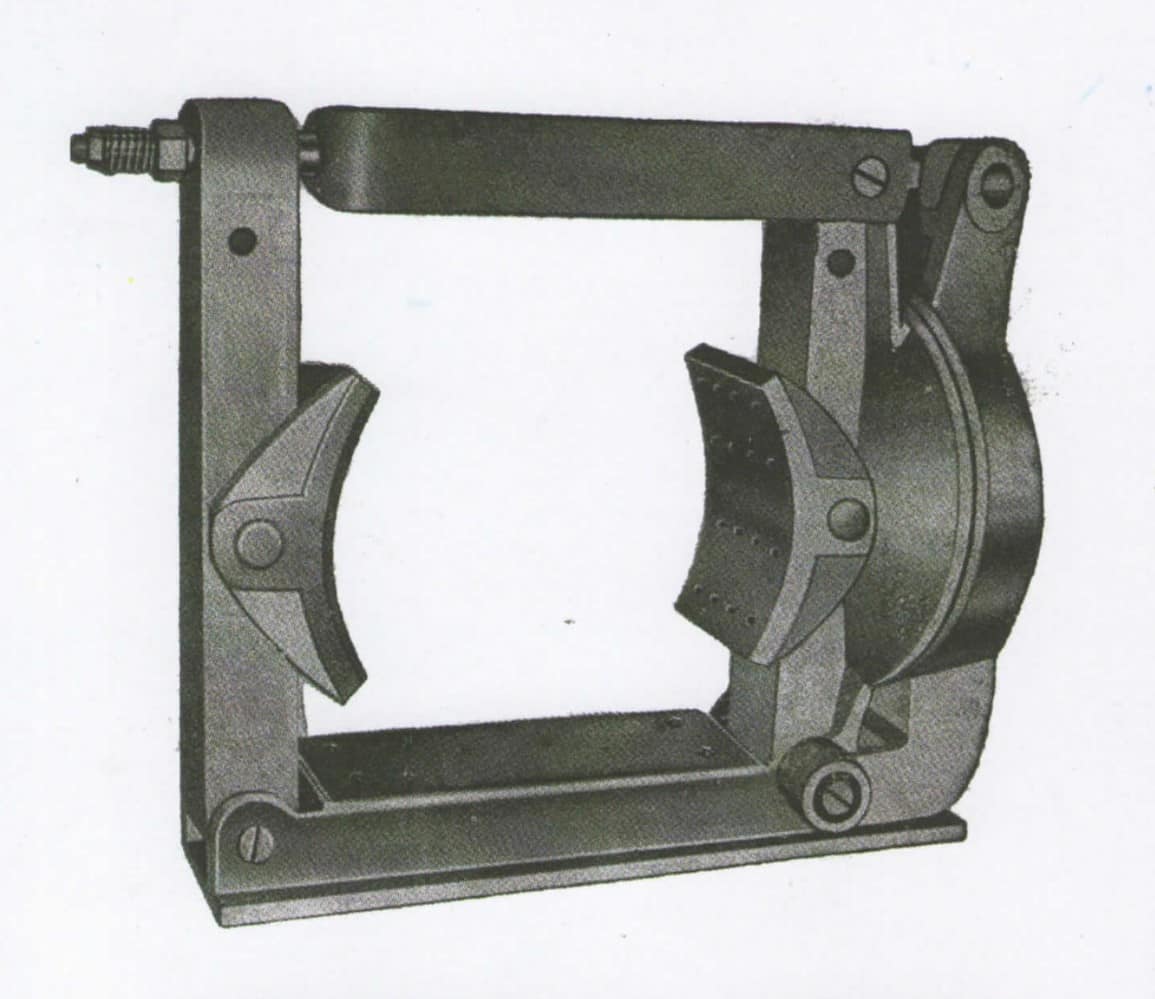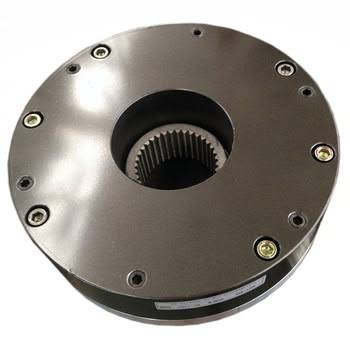 Any

Questions?

Feel free to get in touch with Anand.